A BRILLIANT START, A BILATERAL COLLABORATION
Mr. Yin Li, Deputy Secretary of Sichuan Provincial Party Committee, Governor, Consultant of Singapore-Sichuan Trade and Investment Committee (SSTIC), and Mr. Ng Chee Meng, Minister in the Prime Minister's Office and Secretary-General of the National Trades Union Congress (NTUC), jointly unveiled the SSCIP Singapore Innovation Center.
As part of the "Singapore-Sichuan Innovation Corridor" Initiative, the Singapore Innovation Center provides office space for Singapore companies to settle in Chengdu High-tech Zone and a launchpad for Singapore start-ups into Sichuan and China. It is an important window and platform to further strengthen the cooperation between Chengdu and Singapore and the construction of the "Southbound Corridor".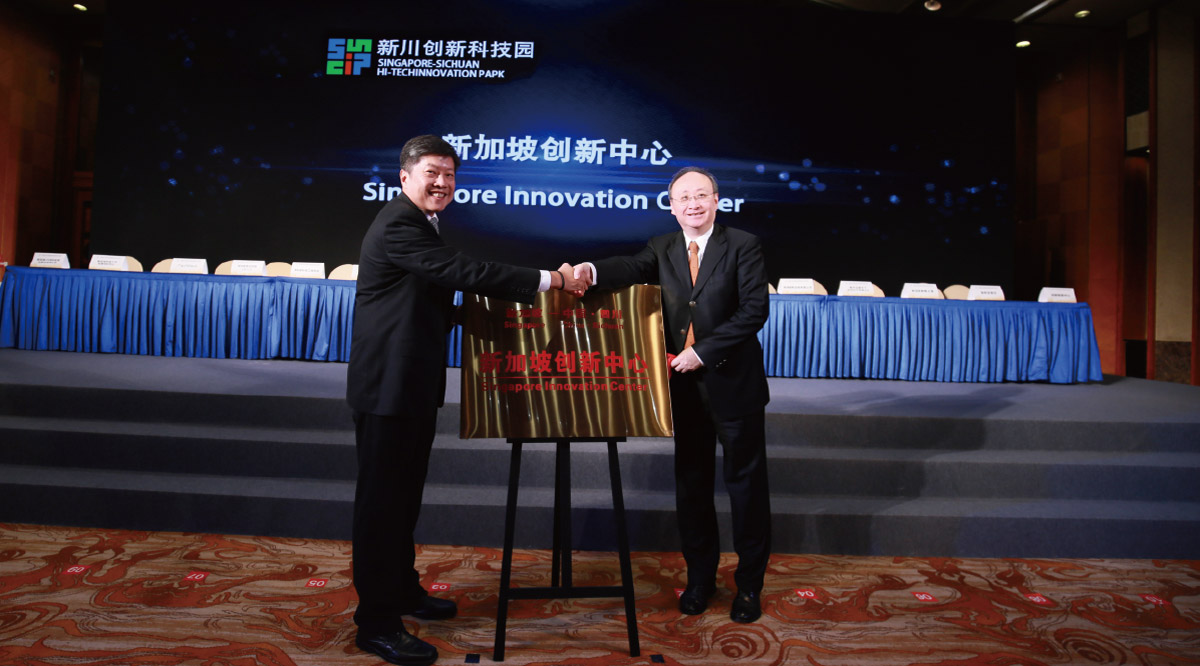 A HUB FOR SINGAPORE SMEs, A KEY DRIVER FOR INNOVATION
Services & Benefits for Companies in SIC
Advanced "One-Stop" Incubation Services: financing, marketing, corporate promotion Privilege in Market Access: smart city business, smart building operation, park planning and design
Projects to Settle in SIC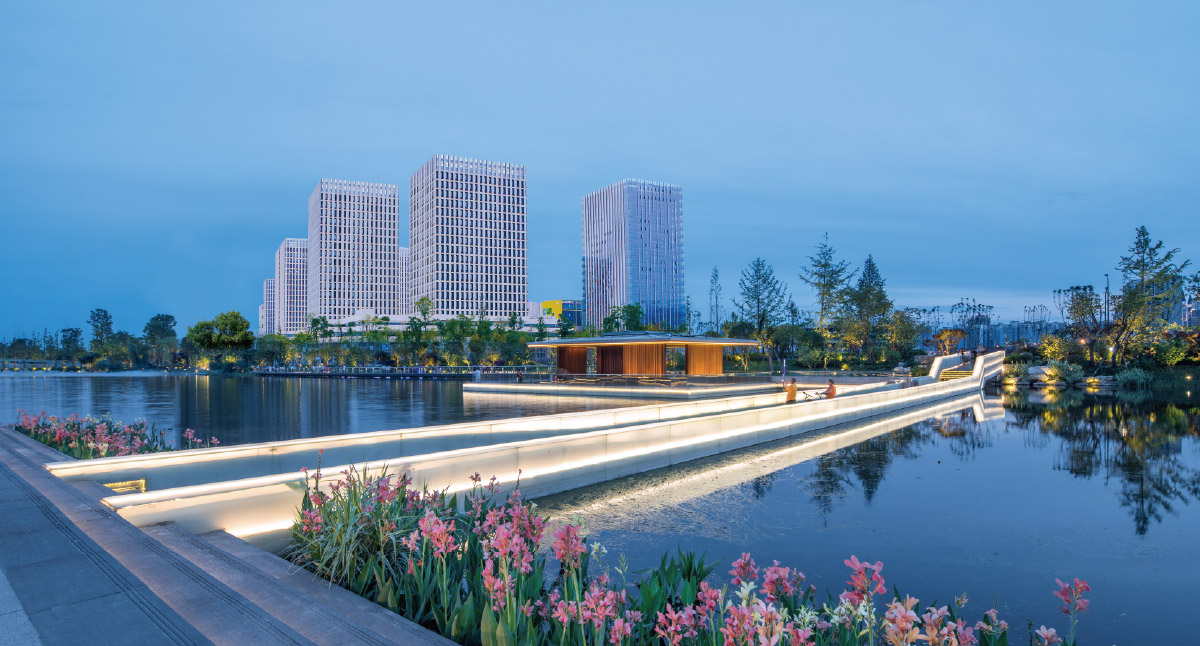 5 HOURS WAY FROM SINGAPORE, 5 KM AWAY FROM CHENGDU TIANFU SOFTWARE PARK

Located in the SSCIP AI International Hub, the Singapore Innovation Center has a building area of approximately 26,000 square meters.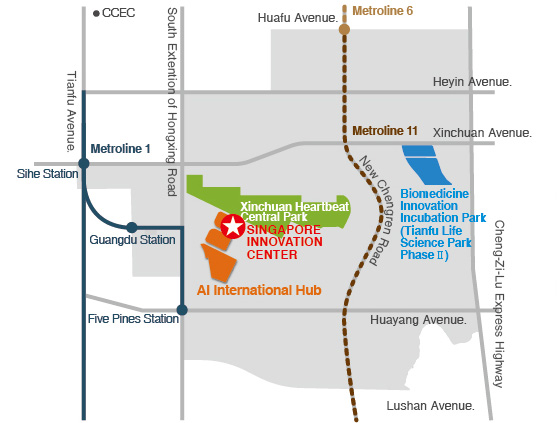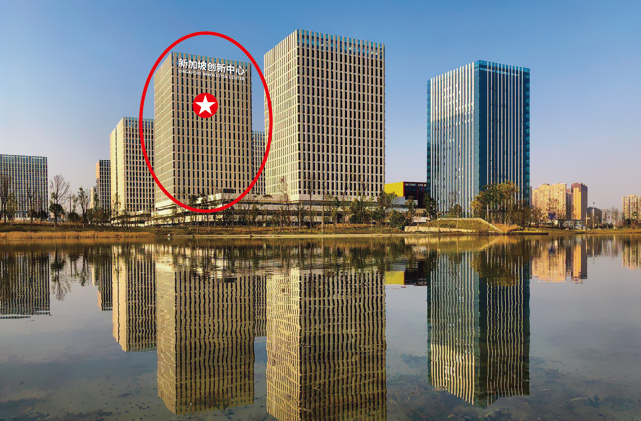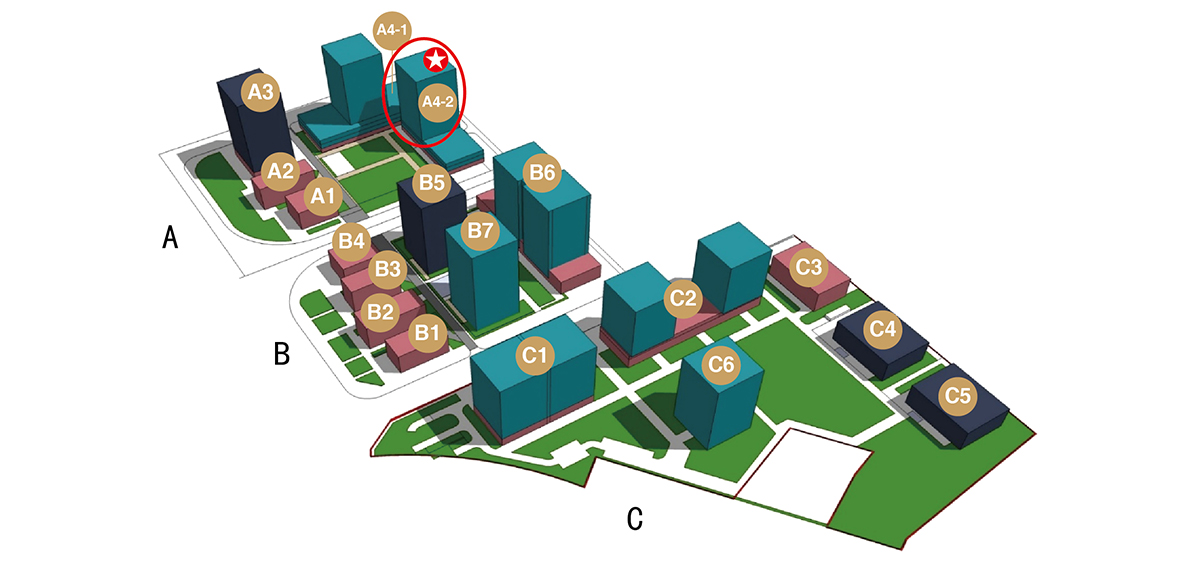 A BUILDING WITH A PARK VIEW, A COMPLEX WITH FULL FACILITIES
Xinchuan Heartbeat Central Park is just outside the window. Staff canteen, garden café, fitness center, daycare center and business center is within the building.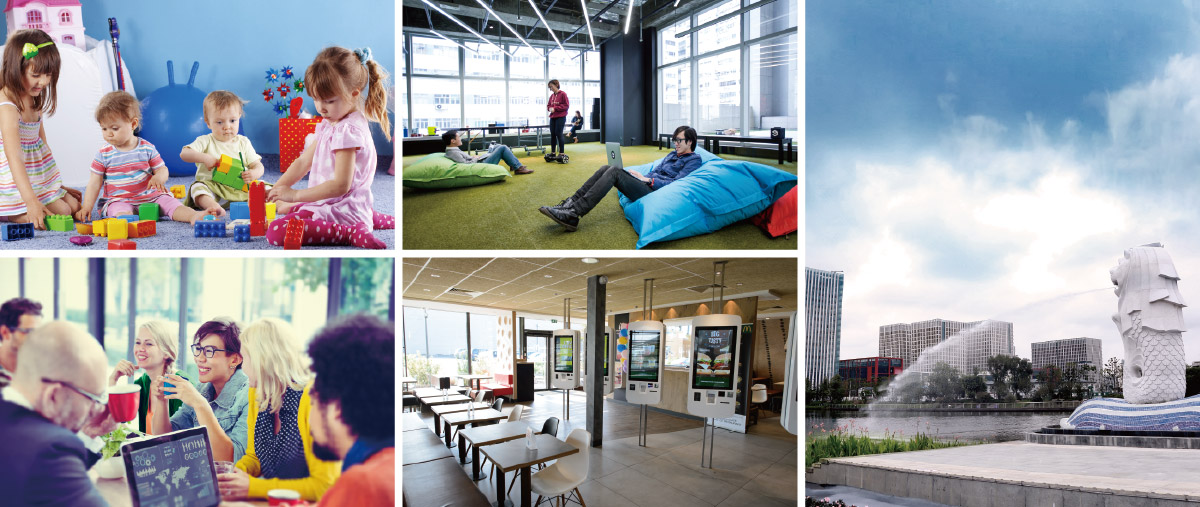 A DEDICATED APP TO CREATE SINGAPORE WORKING ENVIRONMENT